Kerala PSC 12000 Malayalam questions and answers: From this page, you can download the pdf containing 12000 PSC questions and their answers prepared in Malayalam. This pdf was released by Kerala PSC as their 25th-anniversary edition. This pdf is prepared on various topics and will surely be an asset for you. PDF containing 12000 questions and answers prepared by PSC experts can be downloaded from the link given below.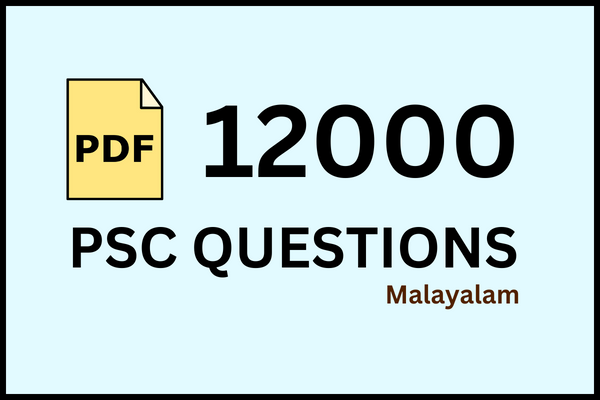 Download Kerala PSC Questions and Answers PDF
Earlier we published many questions and answers which are useful for PSC competitive exam preparers. But apart from all that, we are attaching 12000 questions PDF with this post. Try to download the pdf as these questions will definitely help you a lot for the upcoming competitive exams.
Are you preparing for Kerala PSC Exams? If you are preparing for degree-level exams then you can download 18 previous papers of degree-level exams from here.
How to download Kerala PSC 12000 Malayalam Questions PDF
Download and use the specially prepared 12000 questions and their answers PDF from the link given below which will definitely be useful for those who are preparing for Kerala PSC exams.