In the wake of COVID-19 infection in the Kerala state, the Kerala PSC Commission (Kerala PSC) has announced to postpone all the exams to be held till April 30, 2020.
Kerala Public Service Commission today announced that all forthcoming PSC exams have been postponed till April 30 in the wake of the Coronavirus outbreak. Kerala Public Service Commission official put out a press statement stating that all upcoming PSC exams for Month of April 2020 have been postponed. A new date for the 14 exams will be announced later.
Kerala PSC has earlier announced the postponement of all exams in April till 15 and it has now extended to 30th April.
List of exams: Kerala PSC Exam Postponed due to Covid-19 outbreak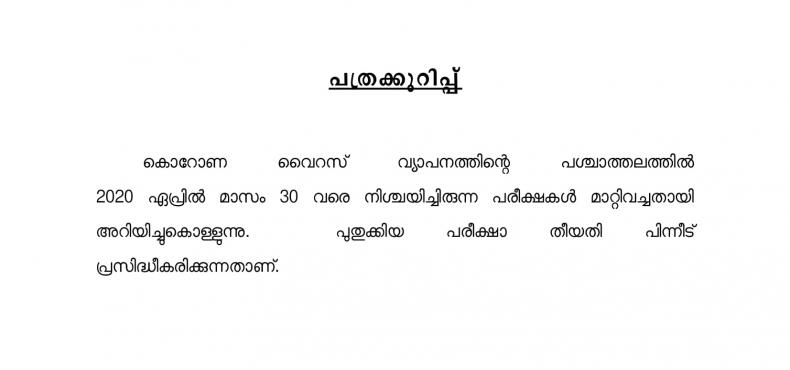 The Kerala PSC postponed all exams scheduled to be held in April 2020.
Check here the list of exams postponed
More details check official website @ keralapsc.gov.in